High Quality Asphalt Roofing At Reasonable Prices In Bicester
Asphalt roofing is a specialist trade in the building industry, and A1 Roofing Bicester is known to deliver high quality asphalt roofing services in Bicester. For covering flat roofs, asphalt is most commonly used. Asphalt is a crude oil distillation by-product and it is used globally to waterproof products, but in A1 Roofing Bicester use it to waterproof flat roofs. When roofing, A1 Roofing Bicester use a specific type of asphalt called mastic asphalt. It is void-less and can be laid out by a A1 Roofing Bicester employee using a hand float without being compacted.
Our Guarantee
---
Free site visit and survey
No hidden costs
British standards compliant
Fully Insured
Clean and efficient
Professional workmanship
Call 01869 713015 For Asphalt Roofing Solutions Of High Quality
Asphalt roofing is versatile in nature. Therefore it is used by A1 Roofing Bicester for a wide range of surfaces, among which are concrete, timber, and metal. It is very tough and durable. A1 Roofing Bicester Asphalt roofing can last for at least fifty years if it is properly installed. It also beautifies the roof in Bicester and is cost effective.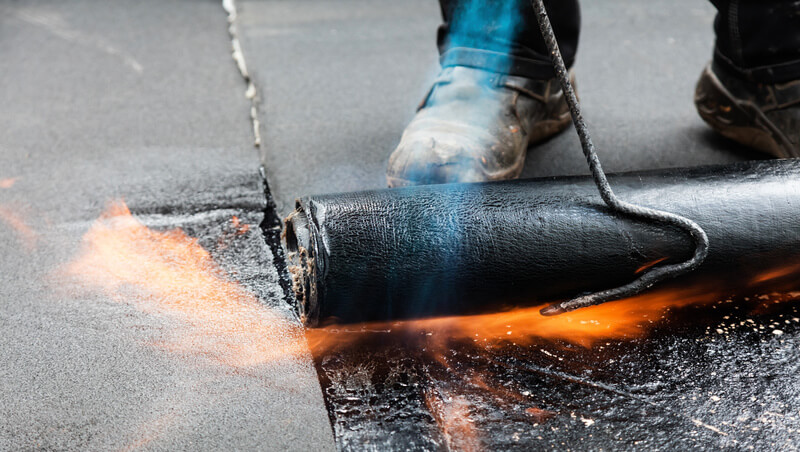 A1 Roofing Bicester have professionals that are highly trained and experienced in asphalt roofing, with high industry standards. Asphalt roofing is versatile;hence its use for a wide range of surfaces such as concrete, timber, and metal. Apart from your roof, A1 Roofing Bicester can also apply mastic asphalt to your: Anywhere else in Bicester you may need to waterproof around your structure.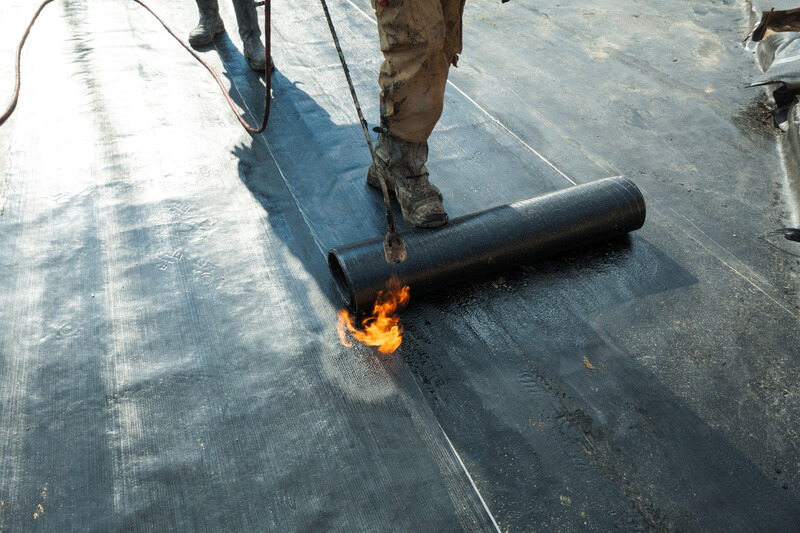 We Are Renowned In Bicester For Quality
Having worked in the roofing industry in Bicester for over ten years, A1 Roofing Bicester has become a top market leader, and is always satisfying customers. At A1 Roofing Bicester, we focus on client satisfaction by offering reliable top quality services. Your asphalt roofing requirements would be satisfied to the A1 Roofing Bicester standard. Our A1 Roofing Bicester team of accredited roofers are on standby waiting to start work on your asphalt roof.
A1 Roofing Bicester is a certified roofing services provider that is accredited by relevant roofing agencies in Bicester, and provides modern, durable, and attractive asphalt roofs. A1 Roofing Bicester roofing experts are highly trained professionals that are cordial and friendly. That is one of the reasons why we are a customer favourite in Bicester. A1 Roofing Bicester prioritise satisfaction of our clients and because of this, we hold off on accepting payment from our clients until we have completed their roofing job and they are satisfied.
Do You Need Help ?
Call Us Now On
What You Get From Us At A1 Roofing Bicester
Our Team Of Professionals Who Are Experts And Are Well Trained
At A1 Roofing Bicester we deploy highly skilled and certified roofers to handle roofing projects. It is important to us that we execute all asphalt roofing projects based on the A1 Roofing Bicester standard. Therefore, we train our workers to do so, rather than hire freelance staff.
Full Insurance Cover With A1 Roofing Bicester
There is insurance coverage for every service A1 Roofing Bicester provide for clients at A1 Roofing Bicester. A1 Roofing Bicester insure our services so that in the event of any unforeseen incident during the roofing process that may have negative effects on the customer, there is protection. You can therefore relax knowing that your project is in the safe hands of our A1 Roofing Bicester specialists.
A1 Roofing Bicester Is A Safety First Company
A1 Roofing Bicester carry out our projects under stringent health and safety codes. All our A1 Roofing Bicester personnel are trained and accredited to handle all roofing services as safely as possible. This effort keeps you, your property, and all your staff safe.
Best Prices For Quality Services With A1 Roofing Bicester
A large percentage of our A1 Roofing Bicester clients are referrals from satisfied customers and repeat customers, having built a reputation for dedication to quality service. A1 Roofing Bicester roofs are pocket friendly and of very high quality. Contact us at A1 Roofing Bicester today to get asphalt roof solutions in Bicester without hurting your pocket.
All Types of Roofing Work Undertaken
Do You Need Help ?
Call Us Now On
A1 Roofing Bicester give every client a free roof inspection and a quotation on their project before we begin. The quotation is a thorough analysis of all the project expenses. We place the happiness of our customers first, hence the reason we offer our asphalt roofing services at affordable prices. A1 Roofing Bicester services are very affordable to customers. We have built relationships with suppliers over the years that enable us get materials at the best rates, so we are able provide quality service at affordable prices. The technical needs of A1 Roofing Bicester clients, and their preference on looks are combined to create the design that we implement when roofing. A1 Roofing Bicester believe a roof should add to the beauty of the house, and reflect the homeowner's personality. In addition, the roof should be durable and cost effective, which is why we create such designs.