Increase Your Bicester Property Value With Our Quality Slate Roofing
Having slate roofing on your Bicester home not only improves your property aesthetically, but also adds to its value. Slate roofs are a popular choice for decades as Bicester homeowners appreciate the classic design and how they can last for a long time. If you plan to convert to this roofing system, A1 Roofing Bicester is here to help. Our customers in Bicester from homeowners to property developers have come to rely on our team of accredited and experienced roofing specialists to provide them with the top quality slate roofing systems that A1 Roofing Bicester is famous for. Our team is fully licensed and accredited and backed with more than 10 years of experience, A1 Roofing Bicester have quite a number of satisfied clients in the Bicester area. A1 Roofing Bicester customers are assured of a job well done by experts that are updated with the latest techniques in the industry, who use quality materials, are fully insured, and approach their work with professionalism. Best of all, A1 Roofing Bicester services are available at affordable rates.
Our Guarantee
---
Free site visit and survey
No hidden costs
British standards compliant
Fully Insured
Clean and efficient
Professional workmanship
Your Roof For Life
Ask our long-term customers at A1 Roofing Bicester and they will attest that A1 Roofing Bicester gives the best value in town. Slate can hold its own when compared to other roofing materials in terms of lifespan. It can last twice as long as other types of roofing materials. These other roofing materials dont come with a guarantee of 100 years like slate roofs do. This is why they are the first choice for those who plan to keep their Bicester homes for just as long. Its resilience and durability translates to savings over the years in terms of time and money spent on maintenance and repair.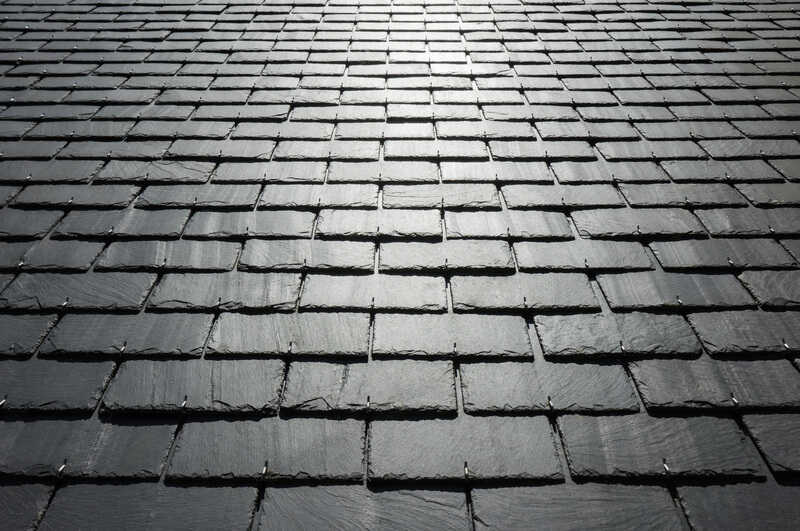 You can reach 01869 713015 customer service representatives at 01869 713015 anytime if you are looking for slate roofing solutions in Bicester. Avail of a free no obligation quote whenever you call to enquire on the roofing systems that A1 Roofing Bicester can provide you.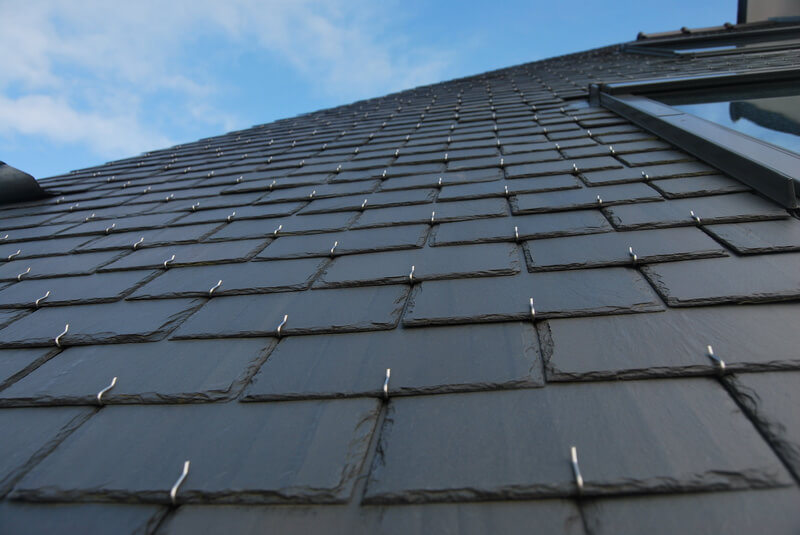 Benefits Of Having Slate Roofs On Your Bicester Home
There are people who would point out that slate roofing is complicated and can cause problems due to their weight. However, this is not much of a problem if you hire a roofing company with extensive experience in the installation of this type of roofing system. With highly skilled roofing experts and with the aid of the latest in industry technology, A1 Roofing Bicester can take on these challenges so that customers will benefit from installing slate roofs.
Slate roofs bring an effortless elegance to a property. Precision and care are necessary to successfully install a slate roof such that it would enhance the overall beauty of a buildings design. Slate roof tiles are available in several colours and textures, which you can also combine to suit your roof design goals. When it comes to the size and shape, you can also have them shaped according to your preference, making this home improvement project quite personalised. Slate roofing enhances instead of distracting from your Bicester propertys original appeal.
Do You Need Help ?
Call Us Now On
Free Professional Pre- Installation Roofing Survey For Your Bicester Home
A1 Roofing Bicester will inspect your existing roofing system thoroughly in order to have a clear picture of your propertys roofing needs before we install your new slate roof. By doing this, A1 Roofing Bicester can ensure that the new slate roof will not just complement your home but bring out its inherent charm as well.
Low-impact Roofing System
Slates long lifespan means it is good for the environment. Slate roofing does not require replacement every decade or so unlike other types of roofing material, and thus construction waste is minimised.
Added Resale Value In Bicester
Property value naturally increases in Bicester with slate proofing due to its durability and the added bonus of making the property more pleasing to the eye. Give us a call today at 01869 713015 and our friendly customer service representatives will answer any question you may have on slate roofing and provide a free quote at no obligation.
Tough And Low Maintenance
A tough natural material, slate is popular as well as due to its being resistant to fire and water. These qualities make slate suited to the job of protecting a property against the elements.
All Types of Roofing Work Undertaken
Do You Need Help ?
Call Us Now On
Quality Slate Roofing Bicester From A1 Roofing Bicester
There are several slate roofing options available to A1 Roofing Bicester customers. As much as A1 Roofing Bicester can, our clients are presented with the eco-friendly option of using recycled slates to lower their expenses. If recycled slates are not available for some reason, A1 Roofing Bicester have numerous sources globally for the procurement of new slates. If you urgently need a slate roofing system for your home in Bicester, A1 Roofing Bicester can help provide quick and effective solution at the best value for money. Call A1 Roofing Bicester at 01869 713015 for a free price quote for slate roofing solutions.